Tower Theater Seating Chart
The Tower Theater is a wonderful place to visit, whether you are planning to see a hit touring Broadway musical, theater production or live music concert – you are guaranteed to have an unforgettable time!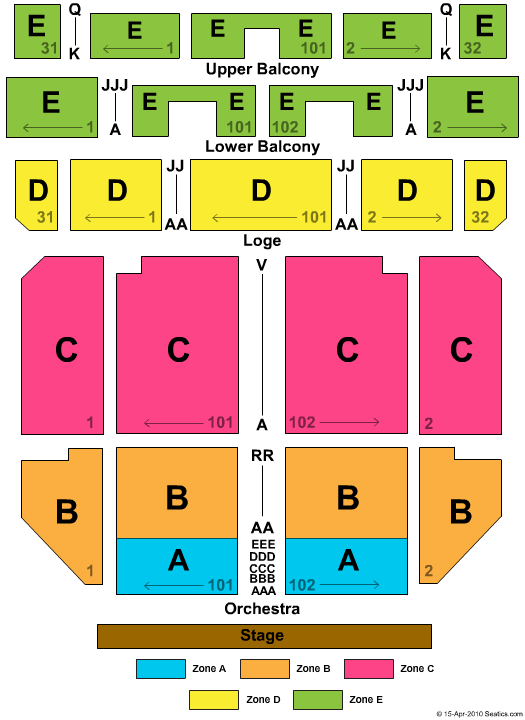 Many artists travel across the world just to take to the stage and make the most of it's effortless acoustics. From each corner of the room, you will not only hear the music like you've never heard before but also enjoy it in style, in the very best comfort.
The interior design at The Tower Theater is breathtaking and the layout is perfect, with bars and concessions throughout the venue and close to the sections.
Choose to view the performance from either of the four areas; Orchestra, Lodge, Lower Balcony or Upper Balcony levels and from an impressive 3,119 seats! And don't worry – even the raised platform areas have a curved design so that you can experience the show to the full.
All seating can be chosen when selecting your ticket online.