Tower Theater | Upper Darby, Pennsylvania
If you're a fan of Snow Patrol, then get excited – they're on his way to the Tower Theatre as part of their big "Wildness," North American tour!! Tickets on sale NOW for their show at the Tower Theatre on Saturday 27th April 2019 – make sure you get yours while they last!!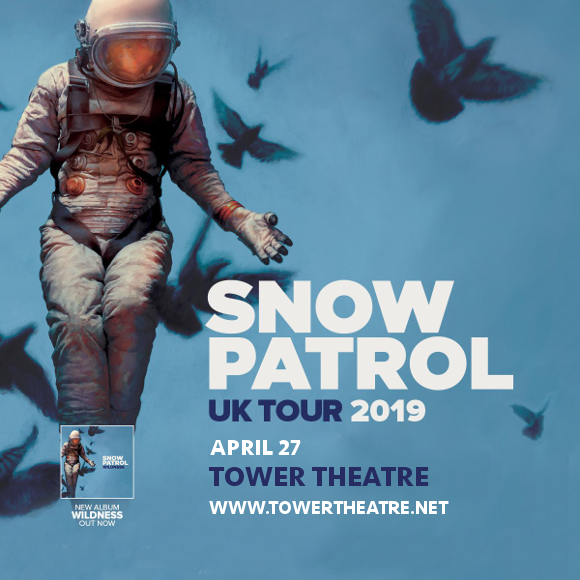 Snow Patrol are touring with their new album, "Wildness," which hit number 2 on the album charts in the UK, and is seen by many, including the band themselves, as one of their most cohesive and mature records to date. The album contains the song "Life On Earth," which principal songwriter Gary Lightbody says is his best singular work yet; "because of what it does to people," the singer explained in an interview. "I've witnessed people having a religious experience. I've had friends who their jaws have hit the floor, this look comes on their face when the chorus kicks in. I've just never seen it when I've played a song before."
It's been worth the wait – this sets the standard for an album that exceeds everything Snow Patrol have done before. What are you waiting for?? Grab your tickets and get ready to experience it all LIVE!!