Tower Theater | Upper Darby, Pennsylvania
Are you ready to see one of the most unique rock bands ever to exist?? That's right, it's the mysteriously masked band Ghost, coming to the Tower Theatre on Tuesday 11th December 2018. Tickets on sale NOW and selling fast – be quick about grabbing yours!!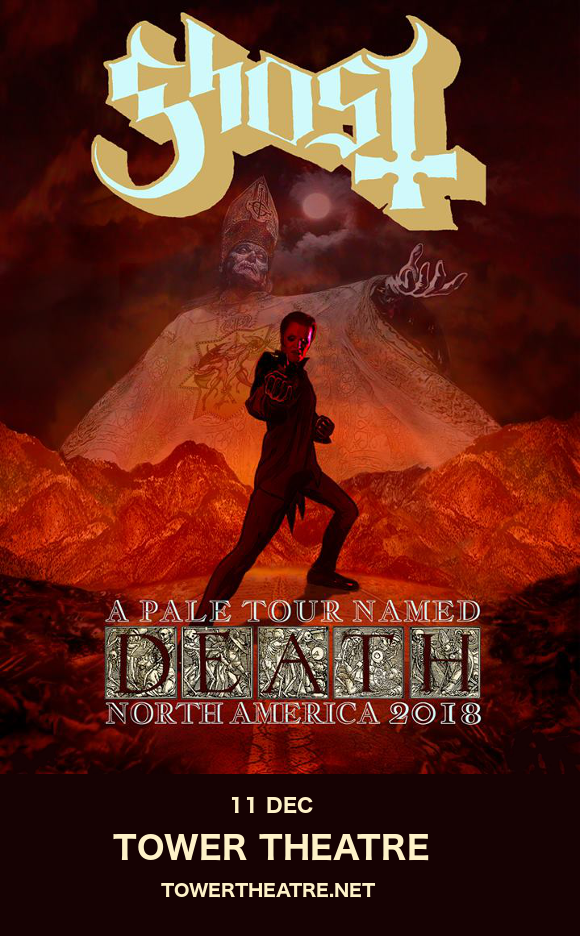 Since their inception, Ghost have been one of the strangest bands in rock and metal in just about every sense from their identity – up until recently, with every band member masked and entirely anonymous – to their music, which blends elements of doom and 80s synthpop.
Now, the band are on tour with their latest release, "Prequelle". The album has been released to a warm reception from fans and nothing short of rave reviews from critics, averaging a score of 81 and "universal acclaim" from Metacritic. Popmatters stated that this album "subverts metal clichés; it has a strong sense of history, but at the same time it searches for new ideas within that framework" while going on to call it "one of the cleverest heavy metal records in recent memory."
If you don't know what the fuss is about yet then listen to the single "Rats," below, grab a copy of the album, and book your tickets to see Ghost live – we can promise that you won't regret it!!