Tower Theater | Upper Darby, Pennsylvania
Are you ready for Dream Theater?? That's right, 3 years after the release of their last album, the band have announced their hotly anticipated 14th studio effort, "Distance Over Time"!! The tour brings the legendary progressive rock band Upper Darby, Pennsylvania on Saturday 13th April 2019. Book your tickets to see Dream Theater live at the Tower Theatre NOW while they last!!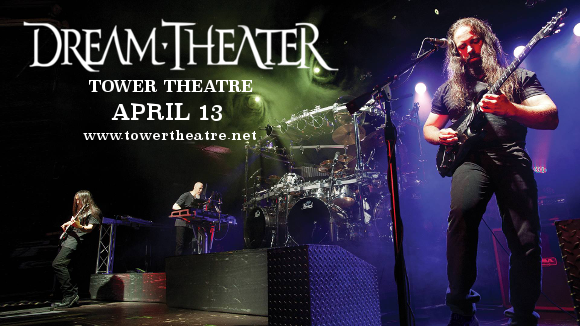 Although their most recent album, 2016's "The Astonishing," was an eclectic and experimental effort that took the band into unexpected directions and, true to its name, surprised plenty of fans, the band have said that their upcoming release will be more typical of what most people see as Dream Theater's signature sound.
"Dream Theater has always tried to stay somewhat true to our core style, especially on this next album" keyboardist Jordan Rudess said. "We really made a step toward creating things that would be leaning towards our core a little bit more. It's hard to describe what the core is, but I guess if you had to, some of the things that Dream Theater is really known for — the intense riffs, the certain combination of stuff… what we were going for was more the classic kind of blend."
What are you waiting for?? Get ready to experience it all live – get tickets NOW!!