Tower Theater | Upper Darby, Pennsylvania
Calling all fans of Death Cab For Cutie! The legendary indie rock band are bringing their all-new album, "Thank You For Today," to the Tower Theatre on Tuesday 9th October 2018, with special support acts still to be announced. Whatever you do, don't miss this – hit the "Buy Tickets," button to get yours while they last!!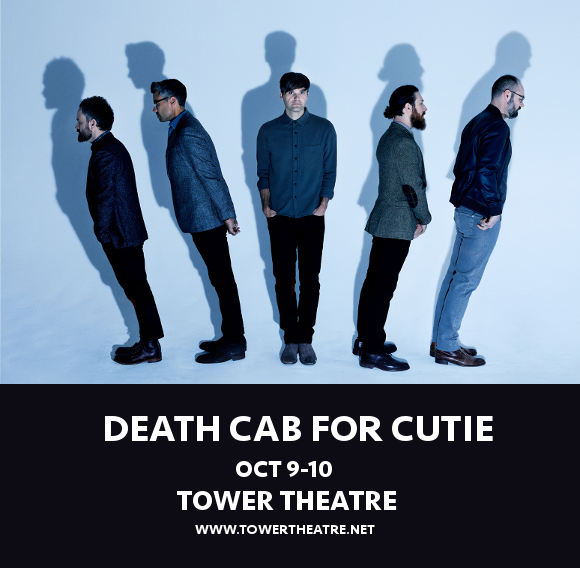 The new album is the band's first since the departure of Chris Walla. Ashe primary creative force behind the band, the new album, is, of course, quite different to anything the band have put out before. "There'll be some people who are going to hear the record and say 'I wish Chris had done this' but at the same time, there's going to be others who love how it's turned out," said Ben Gibbard, now taking the reins and leading the band's sonic direction. "Not having him as a part of the process was very freeing, and I say that not to diminish his brilliance or his massive contribution to the first 16 years of this band. It's more that I was happy to leave the studio head-butting behind."
The band's newfound peace and stability really shows on their latest record. Get ready to experience it all live – do you have your tickets yet??