Tower Theater | Upper Darby, Pennsylvania
Ladies and gentlemen, are you ready for Death Cab For Cutie?? Your favorite indie rock band are bringing their latest album, "Thank You For Today," LIVE to the Tower Theatre on Wednesday 10th October 2018!! Tickets in high demand and selling out fast – grab yours while you still have the chance!!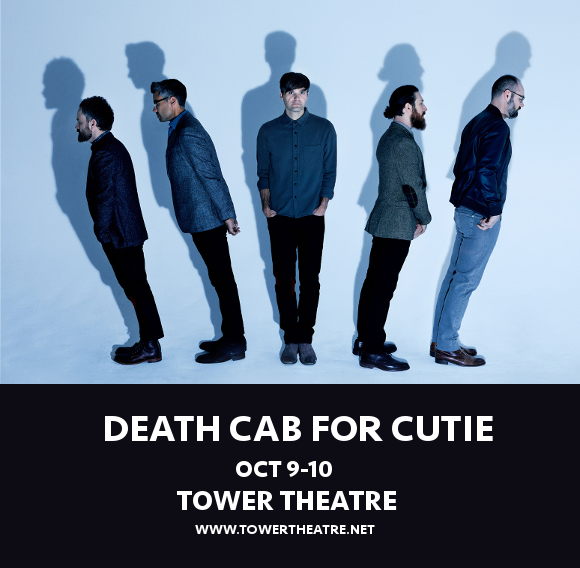 After a great deal of turmoil and inner band conflict, Chris Walla, Death Cab For Cutie's main creative force and band leader, has left the band – but the other band members, far from fragmenting, have blossomed in his absence. "It's been very liberating for me to take on the role of creative leader," Ben Gibbard said, when asked about the band's new direction in a phone interview. "I guarantee you that a lot of these songs would not have ended up the way they did if Chris was still in the band. They might not have been recorded at all."
The new record, unsurprisingly, shows Death Cab For Cutie in an all new light – and if one thing's clear, it's that they're happier, more productive, and in a better place now that the fighting has ended. Get ready to celebrate with the band on tour – book your Death Cab For Cutie tickets today!!