Tower Theater | Upper Darby, Pennsylvania
Are you ready to see one of the most unique bands ever to grace the world of modern folk and indie pop?? That's right, it's Beirut, on tour with a brand-new album "Gallipoli", hitting the Tower Theatre on Friday 15th February 2019! Treat yourself to a night of truly incredible immersive live music – book your Beirut tickets today!!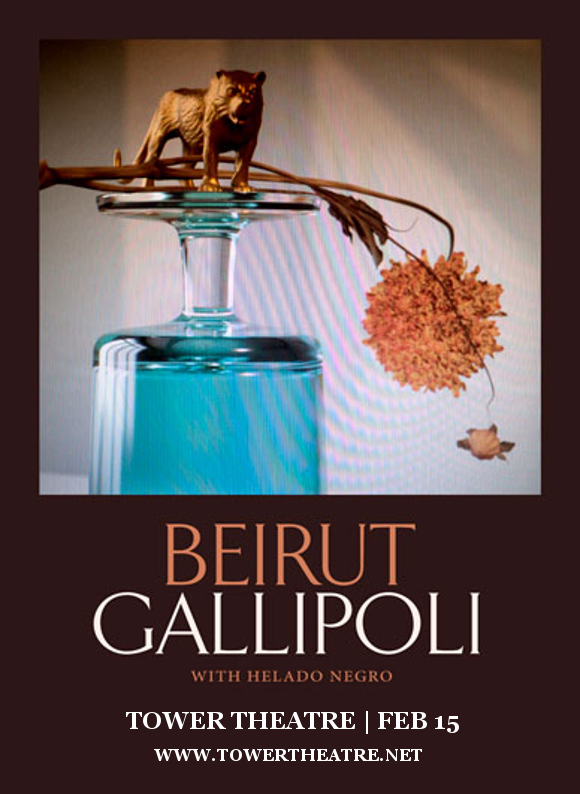 Named after Lebanon's capital for its history as a place where cultures mingle, Beirut's eclectic sound is perfectly summed up by their name. The new album is inspired by a very particular experience by the band, described by Zach Condon as having occurred during a visit to Italy: "We were seeing signs for a city called Gallipoli. We get out of the car and we just decided to go for a walk and in that moment we happened to hit a procession… We just got lost with it for an entire night. The next day, I wrote the song I ended up calling 'Gallipoli,' entirely in one sitting, pausing only to eat."
Listen to the lead single from the new album below – any existing fans of Beirut who haven't heard it yet are guaranteed to love it! But don't wait about too long while you listen – those tickets won't last!!